Vaginal discharge is a usual process to maintain the proper functionality in woman`s body. It helps in disposing of the bad elements out of the body. But, the problem starts when this discharge creates issues during the process. Irritation, pain in the abdomen, pain during white discharge, burning sensation, blood during discharge, and other similar symptoms suggest the gripping of infection. Today, in this blog, all your questions regarding vaginal discharge will be answered.
Vaginal Discharge During Pregnancy?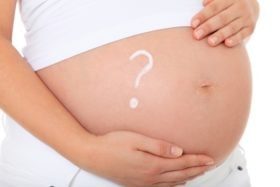 Vaginal discharge during pregnancy is completely normal due to the increased level of estrogen. It happens in the form of thin, milky white discharge with mild smelling. This early pregnancy white discharge is also known as leucorrhea. However, you should take care of certain things like;
Don't use tampons
Don't douche vagina (interrupt bacteria balance)
If the discharge is green or yellowish in color with a strong smell, and the person is also feeling irritation/ itching or redness in the private area, then it is the sign of vaginal infection. Mostly it happens due to yeast infection but can also be due to STD. In this case, contact with your Doctor and get it treated early.
The Relation Between Vaginal Discharge And Menstrual Cycle?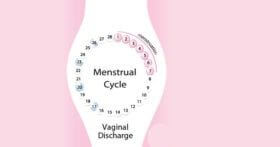 The thick white discharge before period is a normal body function in women. It is made by glands inside the cervix and vagina to remove dead cells and bacteria from the vagina. It helps in keeping the vagina infection-free. The white discharge before period or after period is normal until it has a fishy smell accompanied by itching or redness. If it is the case and the color of the discharge is green or yellow, then you should consult your doctor as it could be yeast infection.
The white discharge can happen 14 days prior to the date and is an indication that you are about to ovulate. The amount of discharge can vary in different menstrual cycles. You should consider it an issue if the discharge causes pain in abdomen, is heavier than normal, seems like pus and has a fishy smell.
What Are The Types Of Vaginal Discharge?

White discharge – The thick, milky white discharge is the normal discharge before the period or after the period. It is free from any complication of pain, itching, etc.
White cheesy discharge – This white discharge is a more like cheesy, thick whitish discharge. It brings the issue like pain, itching, redness in the vagina. This is called yeast infection. Read below to know about vaginal yeast infection.
Discharge with Blood – It may occur during ovulation time. You may also detect blood spots or brownish discharge during the early period of pregnancy which is normal.
Brown – Brown discharge after period is often the result of an irregular menstrual cycle and helps in cleaning out the old blood. But if the brown discharge keeps showing up, then you should get the proper checkup to ensure absence of issue.
Clear and Watery – The white normal discharge and somewhat watery discharge comes with a sign of best time for conception. This discharge happens 1-2 days after ovulation.
Yellow or Green – If the color of the discharge is yellow or green, it is the sign of infection in vagina and needs treatment attention. It can happen due to STD or bacterial infection. It accompanies with itchiness, redness and irritation in the vagina.
Vaginal Discharge Colors – What Is Normal And What Isn't?
The colors of vaginal discharge tell a lot about the type of discharge, ie; Is it normal or should you get a treatment? The previous question site a brief introduction about vaginal discharge colors to let you know whether you should worry about the discharge or not.
To treat your Leucorrhea or White Discharge issue with a safe and natural treatment, follow this link.
What Does Normal Discharge Look Like?
The normal discharge looks like the normal discharge. It does not cause any pain, any itching/ irritation, no redness or no strong foul smell. The amount, color and type of discharge may slightly vary but that is not an issue till it does not cause any problem. The color may be white, or watery like, clear, thin/ thick or elastic, with a mild smell.
If you find a change in the color (yellow, green, grey type) or smell (fishy and strong) or redness and irritation, repeated vaginal bleeding (brownish discharge) without a menstrual cycle, then you should consult the doctor.
Yeast Infection Discharge Vs. Normal Discharge
A vaginal Yeast infection happens to approx 75 percent women once or twice in their lifetime. It can happen to any women irrespective of her age. Yeast infection can be detected by examining the discharge. The discharge would be thick like cottage cheese, white in color and odorless. It causes redness, irritation/ itchiness on the outlines of the vagina which sometimes also brings pain during urination/ sexual intercourse. Click here to get the best natural treatment for yeast vaginal discharge.
The normal white discharge, on the other hand, is completely natural, without pain, whitish or watery color with a mild smell. It does not cause any issue.
You can get the treatment of yeast vaginal discharge in the form of pills or cream.
What Is The Mucus Plug Discharge?
The mucus is formed by the uterus in the uterine cervix during ovulation which protects the fetus from infection by blocking the way to cervix. It is made of fluid secreted by cervical glands. It looks like a mucus or jelly, white or yellowish in color with some blood admixture. The mucus discharge or the separation of the mucus from the body tells about the time of delivery. If it discharges too early from the time of delivery then it could be due to some problem in the body which should be diagnosed asap.
If it comes out in the due time without any abnormal situation like contraction, burst of water, etc. then assume it normal. However, one should see the doctor after the event of mucus plug discharge to ensure the positivity of the situation.
To treat your Leucorrhea or White Discharge issue with a safe and natural treatment, follow this link.
White Discharge: Symptoms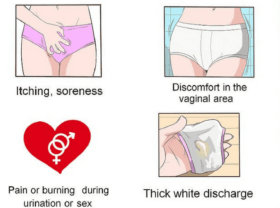 The normal white discharge before period is a normal function of the body. If you are facing an abnormal situation which is usually not there then you should keep an eye on it. Symptoms of ladies white discharge problem are as follows;
Unusual yellowish, grey or green color discharge
Feeling abdominal pain
Having irritation/ itching and redness in the vagina
The amount of discharge is more
Discomfort and fatigue
Might suffer problem during urination/ sexual intercourse
Fishy and strong odor
White Discharge: Causes
The causes of infection during white discharge are as follows;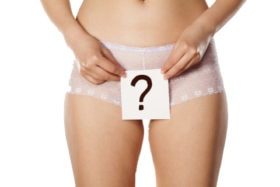 Bacterial Vaginosis – women with more than one sexual partners or having oral sex
Trichomoniasis – Due to sexual contact, but also due to sharing things such as towels, soaps and bathing suits.
Gonorrhea – Sexually transmitted disease
Chlamydia – Sexually transmitted disease
Yeast infection – Due to stress, poor hygiene, diabetes, pregnancy, contraceptive pills, long use of antibiotics
Pelvic Inflammatory disease – Due to sexual contact
HPV – Due to sexual contact
Cervical Cancer – HPV can lead to cervical cancer
Douching of vagina, use of tampon, scented soaps and lotions
Vaginal Discharge: Prevention
The usual way to treat the vaginal infection is the prescription by the doctor. If you are more of a natural substance believer then you can try Hashmi's pure natural Lady Care Capsule made to treat almost all types of vaginal discharge issue in a soothing and safe manner. Click here to get this treatment or to consult Dr. Hashmi.
Besides, you can opt for these practices to avoid the hindrances;
Clean the vagina gently with warm water
Don't use any scented soap or lotion or douching products
Avoid bubble bath and feminine sprays
Wipe the vagina from front to back every time after bathroom
Use loose cotton underpants
Is White Discharge A Sign Of Ovulation?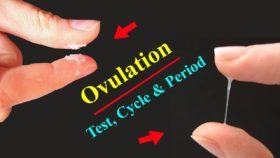 The thick white discharge before period can be a sign of ovulation. It is a completely natural function of body. The white discharge can also be the early sign of pregnancy. The normal white discharge before periods suggests the perfect time for conception.
What Does It Mean When A Lot Of White Discharge Comes Out?
If you are having unusually more amount of white discharge and also feeling other symptoms such as pain, strong odor, or itching, then you should get it checked by your doctor. Don't panic as the amount, color and smell of white discharge can slightly vary from time to time. The consultation with your doctor ascertains that everything is normal.
Note : This Q&A session is intended to be purely informational and does not claim any medical consultation. The readers are advised to consult the doctor first before jumping to any conclusion as the situations differ in every individual that can be diagnosed physically only by a doctor.
.