₹ 1,900.00
Benefits of Hard Rock Capsule :-
Help in Increases the overall health of the user.
Non-hormonal product that is safe for long term use.
Natural and Unani combination & chemical-free.
Trusted by over 2.5 lakh customers!
Manufactured in WHO-GMP, Ministry of AYUSH approved plant
General Health tonic
Free shipping.
No side effects
Purely safe and natural
Helps relieve stress and improves strength, stamina, and libido so that one can live life to the utmost
Helps to increase testosterone and energy levels
Helps to improve the immune function of the body
Formed by the combination of purely herbal natural ingredients
One Capsule twice a day, preferably with milk or as directed by the physician
FOR INTERNATIONAL CUSTOMERS
Description
Are you looking for Best herbal Medicine for Erectile Dysfunction?
Erectile dysfunction happens when a person is unable to sustain its erection during sexual intercourse. Erectile dysfunction is a very common problem that occurs in most men. Erection dysfunction treatments are simple and direct. These include medications or stress relief.
The Founder of "Amdel Health Care" brought to you this best herbal supplement for erectile dysfunction for those people who are unable to get a hard rock erection and get early discharged. It is made of herbs and natural ingredients that are safe very efficient with no negative effects.
What Mean of Erectile Dysfunction is?
Let's Dive Deeper: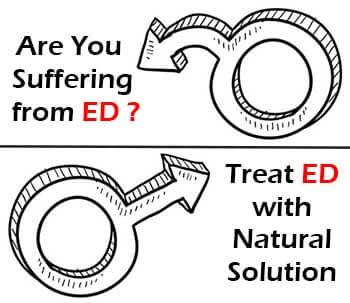 The symptoms of erectile dysfunction are a problem starting with an erection. Various symptoms are starting during an erection. ED is also called Impotence; in a simple word, we can say in such a case a man goes fail to sustain the erection for an appropriate period.
Erectile dysfunction cure is simple and direct. These include medications or stress relief. Various symptoms are starting during an erection. First of all, trouble maintaining an erection. Later on the lack of reduced sexual desire. Some significant changes in lifestyle would create a man sexually fit.
This tends to cause feelings of guilt and lack of confidence. Impotence in Male, he is not able to satisfy his partner. The woman also feels frustrated as her desires don't get satiated. It can happen at any age whether it is young age or middle age, but the good news is that it can be treated in a natural manner without any side effects.
"More than half a million patients have been effectively treated for erectile dysfunction problem."
Some of the Major Causes of ED:-
Trouble getting an erection
Trouble maintaining an erection
Lack of sexual desire
Lack of confidence
Inappropriate diet
Lack of exercise
Improper lifestyle
Loss of daily routine
Cardiovascular Disease
Stress
Anxiety
Diabetes
Injuries
Relationship problems
Alcohol use
Smoking
Manages Male Sexual Dysfunction
Unfortunately, erectile dysfunction is becoming a common sexual problem among men. Sexual dysfunction in the male may present in different ways. Some people are completely unable to develop an erection. Some may develop an erection that does not remain rigid enough to allow satisfactory intercourse. Sexual dysfunction in the male is never 'Normal' however it does become more frequent and more severe as men age. There are many common reasons for impotency which are very famous one is stress or the penis itself.
Age, obesity, stress Erectile Dysfunction Treatment, depression, low levels of sex hormones, lack of sexual knowledge, certain medical conditions like hypertension, atherosclerosis, cigarette smoking, and certain medications cause sexual dysfunction.
How to Cure Erectile Dysfunction?
Exercise is one the most important way to cure erectile dysfunction. Always take proper guidance with certified exerts for exercises to get rid of Erectile Dysfunction. We should exercise a minimum of 20 to 30 minutes every day or at least 5 days a week. Patients may choose exercises that they enjoy. An exercise is a very nice medium to reduce Erectile Dysfunction, premature ejaculation to an extent. It is very much important to reduce stress levels. Stress may cause various illnesses. It is important that patients maintain a positive attitude and live a healthy lifestyle.
Facing the problem of having Impotence, exactly this is one of the common phenomena after the average age. Most of the males after forty get such problem and their couple life become hell as they lost their natural stamina long-lasting performance in bed with their female partner. Then you like to have the alternative solutions to get it to reduce and rich out for the fake medicine no doubt you get the result on the while for a short period in bed, and it leads to huge disadvantages on your overall health.
Amdel has brought to you hard rock capsule permanent herbal cure for erectile dysfunction.
Hardrock Capsule: Get Treated ED Naturally
Let's Know About Hard Rock:
Thankfully, there is herbal medicine for impotence in Hindi or English it does not matter. Hard Rock Capsule best herbal medicine for ED and PE found to be highly effective in Natural medication without causing any side effects.
It has been found to be useful in the treatment of erectile dysfunction, increasing virility and sex drive, libido and semen. It works by relaxing Cavern Sal muscles which lead to increased penile blood flow. Using it on a regular basis helps in sustaining the erection for a longer period. It improves Sexual dysfunction in male performance and stamina of a man in a natural manner. Hard rock is a complete home treatment for impotence in males.
Ingredients :
Eugenia jambolana Lank, Chlorophytum arundinaceum, Chlorophytum arundinaceum Baker, Tribulus Terrestris, Asparagud racemosus, Calx of Shell, Withania Somnifera etc.
Quantity and Course Duration :
Hard Rock capsule (herbal tablets for erectile dysfunction) is packed with 20 capsules per bottle for 10 days. If you want to get rid of erectile dysfunction you should use this capsule hardly 2-months continuously.
Dosage :
Take two capsules a day, one after breakfast and the other one after dinner, but we recommend calling our specialists for the consultation first.
Disclaimer:- Always consult with your doctor before using any medicine.