₹ 4,195.00
Benefits of Babytone Capsule :-
Increases sperm motility
Makes them healthy and stronger
Balances males hormones
Enhances semen volume
Treats abnormality of the semen
Increases chances of conception
100% natural ingredients
No side effects
For International Customers
Description
Babytone Capsules: A Hope Of Hopeless Couples
Amdel Herbal offers Baby Tone top-notch male infertility treatment to cure infertility in a male. It's a very effective infertility treatment in Ayurveda. Tens of thousands of people around all over the world have been used this medicine with significant results.
Dr. Hashmi has made this male infertility treatment in Ayurveda for those people who either get disappointed because they have no child or not able to have a child. Baby Tone capsule is a boon of hopeless couples. It's 100% ayurvedic and has no side effects.
Let's Dive Deeper:
Male infertility tends to be a problematic situation for men. There can be various factors behind it such as genetic, chromosome defect, lack of sperms in semen, metal exposure, undescended testicles etc. It prevents a man from becoming a proud parent. Other factors behind infertility are stress, lack of exercise, smoking and drinking and weight issues.
This leaves couples stressed out as they are not able to conceive leaving them childless. The male starts feeling frustrated and helpless since he feels that there is a major problem inside him and he is not able to bear a child.
Nowadays, you can find a number of different methods in order to get Infertility Treatment, but it can lead to adverse effect possibly. On the contrary, while you go through the Natural Infertility Treatments, there isn't any side effect because it's made up of natural herbs and substances which help to improve your physical health and diagnose the infertility facts naturally without getting any side effect.
Male Infertility Symptoms
Problems with erections and ejaculation.
Changes in sexual desire.
Pain, lump, or swelling in the testicles.
Changes in hair growth.
Small, firm testicles.
Male Infertility Causes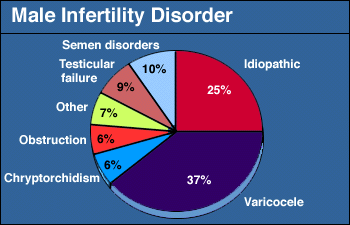 Varicocele.
Infection.
Ejaculation issues.
Antibodies that attack sperm.
Tumors.
Undescended testicles.
Hormone imbalances.
Defects of tubules that transport sperm
Let's Know Your Treatment:
Thankfully, Ayurveda, which is a popular alternative medicine system has the treatment of infertility in men. This is a traditional medicine system which is popular for offering treatment for chronic diseases. Amdel Herbal brings to you Babytone capsules which are a combination of traditional herbs, amino acids, and vitamins for improving sperm quality and increasing its motility.
It helps in making sperms active so that they can fertilize woman's egg and help a woman to conceive. It includes essential minerals such as magnesium, calcium, and traces of minerals which relaxes the nervous system and increases fertility levels. It improves the overall functioning of the reproductive organ.
Quantity And Course Duration :
Baby Capsule is packed with 20 capsules per bottle for 10 days. If you want to get rid of infertility you should use this capsule hardly 2-months continuously to make your dream comes true.
Ingredients :
Akarkara, Talmakhana, Salabmisri, Kesar, Semar, Safed Musli, Kuchala, Shatavari Jaiphal, Tulsi, Kaunch, Jaipatri, Shilajit, Tambul, Ashwagandha, Kharethi, Vidarikand, Moti
Dosage :
Take 2 capsules a day one after breakfast in the morning and the other one in the night after dinner. But we recommend to call our specialists first and get a free consultation regarding dosage, user guidelines, and other necessary to-be-noted things.
Since Babytone is 100% herbal, it is totally safe to use and does not cause any kind of side effect. It can be taken without doctor prescription and gives positive results if complete course is taken. It is one of the best Herbal Treatments for Infertility and has enabled millions of couples to become proud patients worldwide.